Follow Your Favorites!

Sign in
to get custom notifications of new products!
Featured Product
World War Tesla: Starter Set
by Fat Dragon Games

The Era of 3D Printable Wargames is Here!
World War Tesla™ is a 15mm scale alternate-history wargame where Nikola Tesla's more radical ideas such as death rays and force fields have come to fruition and giant walking tanks, soldiers with rocket-packs, and flying machines armed with death rays rule the battlefield.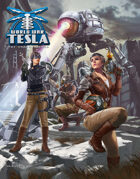 | Products found in this section... | Sort by: |
| --- | --- |
| | | |
| --- | --- | --- |
| Title | Publisher ▼ | Price |
| IN24G: Indian Infantry Division, 1914-1918, all theatres ... [click here for more] | MicroMark Army Lists | $1.41 |
| IN25G: Indian Cavalry Brigade, 1914-1918, all theatres ... [click here for more] | MicroMark Army Lists | $1.41 |
| IR32G: Armies in Persia, 1914-1919, Iran (Persians, Cossacks and Swedish Gendarmerie) ... [click here for more] | MicroMark Army Lists | $1.41 |
| IR33G: British Garrison, South Persia, 1914-1919, Iran ... [click here for more] | MicroMark Army Lists | $1.41 |
| IT34GB: Italian Infantry Corps, 1914-1915, Europe (Artillery updated Feb 2013) ... [click here for more] | MicroMark Army Lists | $1.41 |
| IT35GB: Italian Infantry Corps, 1916-1919, Europe (artillery and AA added Feb 2013) ... [click here for more] | MicroMark Army Lists | $1.41 |
| IT47G: Italian Cavalry Division, 1914-1918, Italy ... [click here for more] | MicroMark Army Lists | $1.41 |
| J25G: Japanese Infantry Division, 1900-1904, Asia ... [click here for more] | MicroMark Army Lists | $1.41 |
| J26G: Japanese Imperial Guard & Army Support, 1900-1904, Asia ... [click here for more] | MicroMark Army Lists | $1.04 |
| J27G: Japanese Infantry Division, 1904-1906, Asia ... [click here for more] | MicroMark Army Lists | $1.41 |
| J28G: Japanese Imperial Guard Division, 1904-1906, Asia ... [click here for more] | MicroMark Army Lists | $1.41 |
| J29G: Japanese 1st Army Support, 1904-1905, Asia ... [click here for more] | MicroMark Army Lists | $1.41 |
| J30G: Japanese Guard Reserve Kobi Brigade, 1904-1905, Asia ... [click here for more] | MicroMark Army Lists | $1.41 |
| J31G: Japanese 2nd Army Support, 1904-1905, Asia ... [click here for more] | MicroMark Army Lists | $1.41 |
| J32G: Japanese 3rd Army Support, 1904-1905, Asia ... [click here for more] | MicroMark Army Lists | $1.41 |
| J33G: Japanese 4th Army Support, 1904-1905, Asia ... [click here for more] | MicroMark Army Lists | $1.41 |
| J34G: Japanese 5th Army Support, 1905, Asia ... [click here for more] | MicroMark Army Lists | $1.04 |
| J35G: Japanese Army Group Support, 1904-1905, Asia ... [click here for more] | MicroMark Army Lists | $1.41 |
| J36G: Japanese Army Garrisons, 1904-1905, China, Japan ... [click here for more] | MicroMark Army Lists | $1.41 |
| J37G: Japanese Formosa Garrison, 1904-1906, Taiwan ... [click here for more] | MicroMark Army Lists | $1.41 |
| J38G: Japanese 1st Kobi Division, late 1904-1905, Asia ... [click here for more] | MicroMark Army Lists | $1.04 |
| J39G: Japanese 2nd Kobi Division, March 1905+, Korea ... [click here for more] | MicroMark Army Lists | $1.04 |
| J40G: Japanese Kobi Brigades, 1904-1905, Asia ... [click here for more] | MicroMark Army Lists | $1.04 |
| J41G: Japanese Infantry Division, 1914-1918, Asia ... [click here for more] | MicroMark Army Lists | $1.41 |
| J42G: Japanese 1st Cavalry Brigade, Asia, 1904-1906 ... [click here for more] | MicroMark Army Lists | $1.41 |
| J43G: Japanese 2nd Cavalry Brigade, 1904-1906, Asia ... [click here for more] | MicroMark Army Lists | $1.41 |
| LA40G: Bolivian Army, 1913-1923, Bolivia ... [click here for more] | MicroMark Army Lists | $1.06 |
| LA42G: Colombian Army, 1911-1928, Colombia ... [click here for more] | MicroMark Army Lists | $1.41 |
| LA45G: Argentinian Army, 1905-1918, Argentina ... [click here for more] | MicroMark Army Lists | $1.04 |
| LA46G: Cuban Armed Forces, 1908-1918, Cuba ... [click here for more] | MicroMark Army Lists | $1.41 |
| LA49G: Mexican Army, c1900-1909, Mexico ... [click here for more] | MicroMark Army Lists | $1.41 |
| LA50G Mexican Army, 1910-1912, Mexico ... [click here for more] | MicroMark Army Lists | $1.41 |
| LA51G: Mexican Army, 1913+, Mexico See List LA52G for allocation of the Federal army to administrative Zones. ... [click here for more] | MicroMark Army Lists | $1.41 |
| LA52G: Mexican Federal Army Zones, 1913+, Mexico ... [click here for more] | MicroMark Army Lists | $1.41 |
| LA53G: Mexican rebel forces, 1912-1914, Mexico ... [click here for more] | MicroMark Army Lists | $1.41 |
| LA54G: Nicaraguan Army, 1912-1919, Nicaragua ... [click here for more] | MicroMark Army Lists | $1.41 $0.85 |
| N26G: Norwegian Field Army, 1911-1914, Norway ... [click here for more] | MicroMark Army Lists | $1.04 |
| N27G: Norwegian Mixed Brigade, 1916-1919, Norway ... [click here for more] | MicroMark Army Lists | $1.41 |
| N6G: Norwegian Army, c1895-1905, Norway ... [click here for more] | MicroMark Army Lists | $1.05 |
| N7G: Norwegian Field Army, 1905-1910, Norway ... [click here for more] | MicroMark Army Lists | $1.05 |
| INTRODUCTION TO THE MICROMARK ARMY LISTS This file includes notes on army list layout, artillery fire control, morale and training values, abbreviations, and how to use the lists to generate random forces for your wargames. These army list cards do not include points values, which means that they can be used with any rules system, whether or not points values are used with that system. Whilst designed... [click here for more] | MicroMark Army Lists | FREE |
| NZ9G: New Zealand Army, 1914-1918, all theatres ... [click here for more] | MicroMark Army Lists | $1.41 |
| P30G: Polish Cavalry Division, 1918-1921, East Europe (Russo-Polish War) ... [click here for more] | MicroMark Army Lists | $1.41 |
| P47G: Polish 1st Tank Regiment, May 1919-August 1921, Poland (Russo-Polish War) ... [click here for more] | MicroMark Army Lists | $1.41 |
| R149G: Russian Infantry Corps, 1904-1906, all theatres ... [click here for more] | MicroMark Army Lists | $1.41 |
| R150G: Russian East Siberian Rifle Division, 1904-1905, Asia ... [click here for more] | MicroMark Army Lists | $1.41 |
| R151G: Russian Cavalry Division, 1904-1905, all theatres (includes all known Cossack units) ... [click here for more] | MicroMark Army Lists | $1.41 |
| R152G: Russian Guard Cavalry Division, 1904-1905, Russia ... [click here for more] | MicroMark Army Lists | $1.41 |
| R153G: Russian Army Support (1), April-May 1904, Asia ... [click here for more] | MicroMark Army Lists | $1.41 |
| R154G: Russian Army Support (2), July 1904, Asia ... [click here for more] | MicroMark Army Lists | $1.41 |