Follow Your Favorites!

Sign in
to get custom notifications of new products!
Featured Product
Ragnarok: Age of Wolves
by Skirmisher Publishing

Ragnarok: Age of Wolves is a skirmish-level game for novice and experienced tabletop players alike that emulates desperate small-scale battles and other events set against the backdrop of the unending winter that is the first stage of the Viking Apocalypse. It includes special rules for heroes, magic, Runes, monsters, terrain, a variety of options, and more!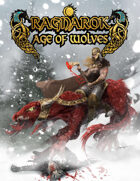 | Products found in this section... | Sort by: |
| --- | --- |
Title
Publisher
Price

SONG OF BLADES AND HEROES REVISED PDF The nominee for the 2008 Origins Award "Best Miniature Rules" returns in a revised, expanded edition. 65 pages PDF with additional designer notes, examples, profiles and tactical tips. The PDF edition is 8,5 x 11 inches (letter sized, American paper size, but prints nicely on European A4 too) and comes in a fully illustrated file with illustrations... [

click here for more

]

Ganesha Games

$15.00

$8.00





This paper model kit is easy to assemble, requiring just cardstock paper sheets to print on (110 lb. or 199gsm recommended), scissors, hobby knife, paper glue, aluminum ruler and cutting mat. Assembly time is about an hour. This model is designed at the popular 28mm-30mm gaming scale, and can be shrunk down to 15mm, 20mm or 25mm scales by simply adjusting the print size percentage on... [

click here for more

]

Dave Graffam Models

$1.00

$0.75





Ragnarok: Age of Wolves is a skirmish-level game for novice and experienced tabletop players alike that emulates the desperate small-scale actions that might result during the unending winter that is the first stage of the Viking Apocalypse. As crops fail and food grows scarce, banditry becomes rife as formerly good folk are driven to extremes and bad men take advantage of chaos and hardship.... [

click here for more

]

Skirmisher Publishing

$9.99

$7.49





This paper model kit is easy to assemble, requiring just cardstock paper sheets to print on (110 lb. or 199gsm recommended), scissors, hobby knife, paper glue, aluminum ruler and cutting mat. Assembly time is about half an hour. This model is designed at the popular 28mm-30mm gaming scale, and can be shrunk down to 15mm, 20mm or 25mm scales by simply adjusting the print size percentage... [

click here for more

]

Dave Graffam Models

$1.00

$0.75





This paper model kit is easy to assemble, requiring just cardstock paper sheets to print on (110 lb. or 199gsm recommended), scissors, hobby knife, paper glue, aluminum ruler and cutting mat. Assembly time is about an hour for the whole set. This model is designed at the popular 28mm-30mm gaming scale, and can be shrunk down to 15mm, 20mm or 25mm scales by simply adjusting the print... [

click here for more

]

Dave Graffam Models

$1.00

$0.75





PULL THE SWORD FROM THE STONE AND BECOME KING! Song of Arthur and Merlin is a stand alone rulebook based on the Song of Blades engine, bringing the world's most famous legendary king to your tabletop battles. Written by Arthurian expert Daniel Mersey, this book includes: * Three versions of the Arthurian story: Hollywood's knights in shining armor, the... [

click here for more

]

Ganesha Games

$8.00



This paper model kit is easy to assemble, requiring just cardstock paper sheets to print on (110 lb. or 199gsm recommended), scissors, hobby knife, paper glue, aluminum ruler and cutting mat. This model set is designed at the popular 28mm-30mm gaming scale, and can be shrunk down to 15mm, 20mm or 25mm scales by simply adjusting the print size percentage on your printer. Tips and advice... [

click here for more

]

Dave Graffam Models

$2.00

$1.50





This bundle includes two distinct models: the Curiosity Shop (the squatter of the buildings) and the Tenement (the taller building). The Curiosity Shop also includes an outhouse, and the Tenement can be easily converted into a shorter two-story version. The Curiosity Shop is based on the Guild Hall model (available separately). The Tenement is based on the Tall Hostel (available... [

click here for more

]

Dave Graffam Models

$1.00

$0.75





This paper model kit is easy to assemble, requiring just cardstock paper sheets to print on (110 lb. or 199gsm recommended), scissors, hobby knife, paper glue, aluminum ruler and cutting mat. Assembly time is about an hour. This model is designed at the popular 28mm-30mm gaming scale, and can be shrunk down to 15mm, 20mm or 25mm scales by simply adjusting the print size percentage on... [

click here for more

]

Dave Graffam Models

$1.00

$0.75





This paper model kit is easy to assemble, requiring just cardstock paper sheets to print on (110 lb. or 199gsm recommended), scissors, hobby knife, paper glue, aluminum ruler and cutting mat. It may look complicated, but every part of the Watch Tower is simple to assemble on its own, and putting it together is just a matter of building up the simple shapes into the complete structure you... [

click here for more

]

Dave Graffam Models

$2.00

$1.50





This paper model kit is easy to assemble, requiring just cardstock paper sheets to print on (110 lb. or 199gsm recommended), scissors, hobby knife, paper glue, aluminum ruler and cutting mat. Assembly time is about an hour. This model is designed at the popular 28mm-30mm gaming scale, and can be shrunk down to 15mm, 20mm or 25mm scales by simply adjusting the print size percentage on... [

click here for more

]

Dave Graffam Models

$1.00

$0.75





This paper model kit is easy to assemble, requiring just cardstock paper sheets to print on (110 lb. or 199gsm recommended), scissors, hobby knife, paper glue, aluminum ruler and cutting mat. Assembly time is about an hour. This model is designed at the popular 28mm-30mm gaming scale, and can be shrunk down to 15mm, 20mm or 25mm scales by simply adjusting the print size percentage on... [

click here for more

]

Dave Graffam Models

$1.00

$0.75





This paper model kit is easy to assemble, requiring just cardstock paper sheets to print on (110 lb. or 199gsm recommended), scissors, hobby knife, paper glue, aluminum ruler and cutting mat. Assembly time is about an hour. This model is designed at the popular 28mm-30mm gaming scale, and can be shrunk down to 15mm, 20mm or 25mm scales by simply adjusting the print size percentage... [

click here for more

]

Dave Graffam Models

Pay What You Want



This paper model kit is easy to assemble, requiring just cardstock paper sheets to print on (110 lb. or 199gsm recommended), scissors, hobby knife, paper glue, metal ruler and cutting mat. It may look complicated, but every part of the Country Brewery is simple to assemble on its own, and putting it together is just a matter of building up the simple shapes into the complete structure you... [

click here for more

]

Dave Graffam Models

$2.00

$1.50





This paper model kit is easy to assemble, requiring just cardstock paper sheets to print on (110 lb. or 199gsm recommended), scissors, hobby knife, paper glue, aluminum ruler and cutting mat. It may look complicated, but every part of the West Gate is simple to assemble on its own, and putting it together is just a matter of building up the simple shapes into the complete structure you... [

click here for more

]

Dave Graffam Models

$2.00

$1.50





The hoof beats thunder. The crowd roars. Two knights' lances leveled, charge towards each other. Easy to learn and easy to play. You will be charging down your opponent in no time. D6 mechanics handle movment and combat. You can play one on one contests, or organize tournaments with any number of players. Paper figures and field are included to get you started quickly. ... [

click here for more

]

Crookedhead Games

$4.95



This paper model kit is easy to assemble, requiring just cardstock paper sheets to print on (110 lb. or 199gsm recommended), scissors, hobby knife, paper glue, aluminum ruler and cutting mat. Assembly time is about an hour. This model is designed at the popular 28mm-30mm gaming scale, and can be shrunk down to 15mm, 20mm or 25mm scales by simply adjusting the print size percentage on... [

click here for more

]

Dave Graffam Models

$1.00

$0.75





Tomorrow you will bring the battle to the foe. Tonight you walk among the troops you'll lead. The mercenaries are veterans and sleep while they can, but the peasants levied from your lands seek courage in tales of your previous victories. In the cover of darkness, you can listen rather than lead. Remember when you were like them? Back when you first entered the dungeon, you wielded a sword... [

click here for more

]

Autarch

$7.50

$5.63





Blood on the Blade is a micro but complete set of rules for solitaire or co-op skirmish game, set on a fantasy background, but can also be used for non-fantasy games (planned expansions will cover Middle-Ages and Dark Ages, possibly Samurai era). "Micro" refers to the small set of rules, the small time required to complete one game session and the small number of miniatures required... [

click here for more

]

STUDIUM CMLXV

$8.00

$6.00





This paper model kit is easy to assemble, requiring just cardstock paper sheets to print on (110 lb. or 199gsm recommended), scissors, hobby knife, paper glue, aluminum ruler and cutting mat. Assembly time is under an hour. This model is designed at the popular 28mm-30mm gaming scale, and can be shrunk down to 15mm, 20mm or 25mm scales by simply adjusting the print size percentage on... [

click here for more

]

Dave Graffam Models

$1.00

$0.75





This paper model kit is easy to assemble, requiring just cardstock paper sheets to print on (110 lb. or 199gsm recommended), scissors, hobby knife, paper glue, aluminum ruler and cutting mat. Assembly time is about an hour. This model is designed at the popular 28mm-30mm gaming scale, and can be shrunk down to 15mm, 20mm or 25mm scales by simply adjusting the print size percentage on... [

click here for more

]

Dave Graffam Models

$1.00

$0.75





This paper model kit is easy to assemble, requiring just cardstock paper sheets to print on (110 lb. or 199gsm recommended), scissors, hobby knife, paper glue, aluminum ruler and cutting mat. Assembly time is about an hour. This model is designed at the popular 28mm-30mm gaming scale, and can be shrunk down to 15mm, 20mm or 25mm scales by simply adjusting the print size percentage on... [

click here for more

]

Dave Graffam Models

$1.00

$0.75





This paper model kit is easy to assemble, requiring just cardstock paper sheets to print on (110 lb. or 199gsm recommended), scissors, hobby knife, paper glue, aluminum ruler and cutting mat. Assembly time is about two hours. This model is designed at the popular 28mm-30mm gaming scale, and can be shrunk down to 15mm, 20mm or 25mm scales by simply adjusting the print size percentage... [

click here for more

]

Dave Graffam Models

$2.00

$1.50





This paper model kit is easy to assemble, requiring just cardstock paper sheets to print on (110 lb. or 199gsm recommended), scissors, hobby knife, paper glue, aluminum ruler and cutting mat. Assembly time is about an hour. This model is designed at the popular 28mm-30mm gaming scale, and can be shrunk down to 15mm, 20mm or 25mm scales by simply adjusting the print size percentage on... [

click here for more

]

Dave Graffam Models

Pay What You Want



This paper model kit is easy to assemble, requiring just cardstock paper sheets to print on (110 lb. or 199gsm recommended), scissors, hobby knife, paper glue, aluminum ruler and cutting mat. This model set is designed at the popular 28mm-30mm gaming scale, and can be shrunk down to 15mm, 20mm or 25mm scales by simply adjusting the print size percentage on your printer. Tips and advice... [

click here for more

]

Dave Graffam Models

$1.00

$0.75





This paper model kit is easy to assemble, requiring just 4 to 5 cardstock paper sheets to print on (110 lb. or 199gsm recommended), scissors, hobby knife, paper glue, aluminum ruler and cutting mat. Assembly time is about an hour. This model is designed at the popular 28mm-30mm gaming scale, and can be shrunk down to 15mm, 20mm or 25mm scales by simply adjusting the print size percentage... [

click here for more

]

Dave Graffam Models

$1.00

$0.75





This paper model kit is easy to assemble, requiring just 6 or 7 cardstock paper sheets to print on (110 lb. or 199gsm matte stock recommended), scissors, hobby knife, paper glue, metal ruler and cutting mat. For better results, a foamcore base can be used. This model is designed at the popular 28mm-30mm gaming scale, and can be shrunk down to 15mm, 20mm or 25mm scales by simply adjusting... [

click here for more

]

Dave Graffam Models

$2.00

$1.50





This paper model kit is easy to assemble, requiring just cardstock paper sheets to print on (110 lb. or 199gsm recommended), scissors, hobby knife, paper glue, aluminum ruler and cutting mat. This model is designed at the popular 28mm-30mm gaming scale, and can be shrunk down to 15mm, 20mm or 25mm scales by simply adjusting the print size percentage on your printer. Tips and advice... [

click here for more

]

Dave Graffam Models

$2.00

$1.50





This paper model kit is easy to assemble, requiring just cardstock paper sheets to print on (110 lb. or 199gsm recommended), scissors, hobby knife, paper glue, aluminum ruler and cutting mat. This model is designed at the popular 28mm-30mm gaming scale, and can be shrunk down to 15mm, 20mm or 25mm scales by simply adjusting the print size percentage on your printer. Tips and advice... [

click here for more

]

Dave Graffam Models

$2.00

$1.50





This paper model kit is easy to assemble, requiring just cardstock paper sheets to print on (110 lb. or 199gsm recommended), scissors, hobby knife, paper glue, aluminum ruler and cutting mat. This model is designed at the popular 28mm-30mm gaming scale, and can be shrunk down to 15mm, 20mm or 25mm scales by simply adjusting the print size percentage on your printer. Tips and advice... [

click here for more

]

Dave Graffam Models

$1.00

$0.75





In the middle of the town square is the familiar clock tower, a common gathering place for many occasions. This is a complimentary kit to help introduce our customers to the Mystic Mountain product line. Features The kit offers a brick clock tower, 4 stone benches and a bonus model of a monument for diversity. NEW Gaming Details Inside the Detailed Instructions Guide... [

click here for more

]

Mystic Mountain Productions

FREE



Roman Seas Fortification Set 6: Frontier Fortifications (6mm; 1/300th Scale) Roman Seas Fortification Set 6 includes two Roman frontier watch tower designs, a Roman Mile Fort and Roman legionnaire tents. This set is ideal for those who want to create dioramas or who play tableyop game using miniatures. Fortification Set 6 Models Notes Small Wooden... [

click here for more

]

Hotz Stuff

$3.50



WARRIORS OF TAURIA is the first set of figures being released for the game ERA OF WAR scheduled to be released around the end of 2012. This set features everything you need to build a 1,000 point or larger army. It features an overview of the rules and gives information regarding the squad set-up and weapons. There are 8 figures in this set that can be... [

click here for more

]

Grey Matter Games

$2.95

$2.21





DEADLY MISSIONS: 2econd Edition: THE PORTAL takes the world of DEADLY MISSIONS to a whole new level of adventure! This high quality set of rules features some of our favorite artwork, as well as some new breath-taking images and photographs. As with all DEADLY MISSIONS games, The Portal... [

click here for more

]

Grey Matter Games

$5.00

$3.75





This paper model kit is easy to assemble, requiring just cardstock paper sheets to print on (110 lb. or 199gsm recommended), scissors, hobby knife, paper glue, aluminum ruler and cutting mat. Assembly time is about an hour. This model is designed at the popular 28mm-30mm gaming scale, and can be shrunk down to 15mm, 20mm or 25mm scales by simply adjusting the print size percentage on... [

click here for more

]

Dave Graffam Models

$1.00

$0.75





This paper model kit is easy to assemble, requiring just cardstock paper sheets to print on (110 lb. or 199gsm recommended), scissors, hobby knife, paper glue, aluminum ruler and cutting mat. Assembly time is about an hour. This model is designed at the popular 28mm-30mm gaming scale, and can be shrunk down to 15mm, 20mm or 25mm scales by simply adjusting the print size percentage on... [

click here for more

]

Dave Graffam Models

$1.00

$0.75





This paper model kit is easy to assemble, requiring just cardstock paper sheets to print on (110 lb. or 199gsm recommended), scissors, hobby knife, paper glue, aluminum ruler and cutting mat. Assembly time is about half an hour. This model is designed at the popular 28mm-30mm gaming scale, and can be shrunk down to 15mm, 20mm or 25mm scales by simply adjusting the print size percentage... [

click here for more

]

Dave Graffam Models

$1.00

$0.75





This paper model kit is easy to assemble, requiring just cardstock paper sheets to print on (110 lb. or 199gsm recommended), scissors, hobby knife, paper glue, aluminum ruler and cutting mat. Assembly time is about 15 minutes. This model is designed at the popular 28mm-30mm gaming scale, and can be shrunk down to 15mm, 20mm or 25mm scales by simply adjusting the print size percentage... [

click here for more

]

Dave Graffam Models

$1.00

$0.75





This paper model kit is easy to assemble, requiring just cardstock paper sheets to print on (110 lb. or 199gsm recommended), scissors, hobby knife, paper glue, aluminum ruler and cutting mat. Assembly time is under an hour. This model is designed at the popular 28mm-30mm gaming scale, and can be shrunk down to 15mm, 20mm or 25mm scales by simply adjusting the print size percentage on... [

click here for more

]

Dave Graffam Models

$2.00

$1.50





This paper model kit is easy to assemble, requiring just cardstock paper sheets to print on (110 lb. or 199gsm recommended), scissors, hobby knife, paper glue, aluminum ruler and cutting mat. Assembly time is about an hour. This model is designed at the popular 28mm-30mm gaming scale, and can be shrunk down to 15mm, 20mm or 25mm scales by simply adjusting the print size percentage on... [

click here for more

]

Dave Graffam Models

$1.00

$0.75





This paper model kit is easy to assemble, requiring just cardstock paper sheets to print on (110 lb. or 199gsm recommended), scissors, hobby knife, paper glue, aluminum ruler and cutting mat. Assembly time is about two hours. This model is designed at the popular 28mm-30mm gaming scale, and can be shrunk down to 15mm, 20mm or 25mm scales by simply adjusting the print size percentage... [

click here for more

]

Dave Graffam Models

$1.00

$0.75





This paper model kit is easy to assemble, requiring just cardstock paper sheets to print on (110 lb. or 199gsm recommended), scissors, hobby knife, paper glue, aluminum ruler and cutting mat. Assembly time is about an hour. This model is designed at the popular 28mm-30mm gaming scale, and can be shrunk down to 15mm, 20mm or 25mm scales by simply adjusting the print size percentage on... [

click here for more

]

Dave Graffam Models

$1.00

$0.75





This paper model kit is easy to assemble, requiring just 6 or 7 cardstock paper sheets to print on (110 lb. or 199gsm matte stock recommended), scissors, hobby knife, paper glue, metal ruler and cutting mat. For better results, a foamcore base can be used. This model is designed at the popular 28mm-30mm gaming scale, and can be shrunk down to 15mm, 20mm or 25mm scales by simply adjusting... [

click here for more

]

Dave Graffam Models

$2.00

$1.50





Among the most essential businesses in any town or castle is the blacksmith, forging items from the simplest tools to the most elaborate armor and weaponry for adventurers alike. Features This kit offers a new design from the traditional blacksmiths with a storefront and workshop combined as one. The building has a unique accented roof, wall dormer, 2 chimneys and a set of blacksmith... [

click here for more

]

Mystic Mountain Productions

$5.45

$4.09





A simple wall or fence can sometimes turn the tide of a battle, hampering cavalry charge or providing cover or defence position for infantry. With this set you will be able to re-create on your table most common types of fences and walls used throughout the ages to divide fields, (or town districts), handle livestock, surround villages, inns, farms, manors orchards or vineyards. Despite the name,... [

click here for more

]

MiniLab Models

$4.50



Features This is the largest model kit in our product line to date! The Barracks is a play set that features 3 battlements, a courtyard and base for miniature encounters. It also includes a watch tower for added ranged support. In addition, the kit comes with 12 unique props to a barracks setting, including some that have never been seen before! Not enough props? How about a bonus PDF of... [

click here for more

]

Mystic Mountain Productions

$9.95

$7.46





2010 Origins Nominee for Best Miniature Rules Enter the world of HAVOC.... and conduct tactical battles on the tabletop. The Core Edition of HAVOC has all the rules you need to start playing. All you supply are some 6 sided dice, miniatures, and measuring tape. Use any miniatures, from any manufacturer! Go in to battle with the models of your choosing. The Core Edition contains the entire... [

click here for more

]

Brent Spivey Creations

$9.99

$7.49





This set includes 8 Human Mercenaries with slotted paper bases. These miniatures are perfect for Table-Top Gamers on a budget and should work well with other miniatures in 28-32mm scales. Cutfiles This set includes cutfiles for automated cutting machines. The PDF includes regmarks on separate layers for Cameo and SD cutters. Cutting Tutorial This set includes a simple-to-follow Cutting Tutorial... [

click here for more

]

Brave Adventures

$2.95

$2.21





ADVANCED SONG OF BLADES AND HEROES PDF Advanced Song of Blades and Heroes is the updated incarnation of the award-winning Song of Blades miniatures system. Play fantasy skirmishes in any scale, with any models you already own. With an expanded magic system, an exciting turn sequence, a reaction system, an optional setting, weapon rules, an open-source point system,... [

click here for more

]

Ganesha Games

$20.00

$10.00





Axe Age has been worked on for several years now. Extensivly playtested, the system holds up well to both skirmish level and large scale battle level. The system uses d10s, and was designed with 25mm-28mm scale models in mind. In addition to extensive folklore research, we had a very good official/unofficial historical consultant with a lot of knowledge and practical ideas on warfare back in the day,... [

click here for more

]

Bill Hook Games

$12.00

$6.00